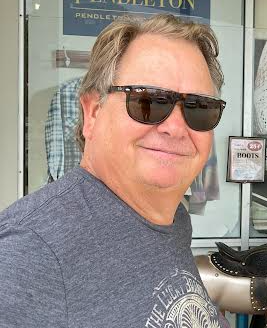 L.A. Dave is an award-winning On-Air Personality. L.A. has been in the radio biz for over 30 years and started at a small station in Palmyra, PA. He had just returned to his home state of Pennsylvania after living in L.A. for 8 years, his co-workers deemed him, L.A. Dave and it stuck! He eventually returned back to California with his wife and children and now is a proud resident of Camarillo! He loves living in Ventura County and has become involved many local non-profits, Miracle League of the 805, 9-1-1 At Ease and Meadowlark Service League.
L.A. Dave Fun Facts:
Hometown: Harrisburg, PA.
How he got into radio: Came to California to do commercial acting and try to break into films. While working in Los Angeles, I began to DJ parties and that grew into an interest into being "on the air".
Favorite Sports Teams: Philadelphia Eagles, Phillies, Sixers and Flyers.
Favorite Food: Italian followed close by Mexican
Pets: 1 dog Chloe and 1 grandpup, Gerald.
Family: 3 Children 3 Grandbabies
Married: 30 years to his wife Erin
Personalities Associated with the show:

L.A. Dave

L.A. Dave is an award-winning On-Air Personality. L.A. has been in the radio biz for over 30 years and started at a small station in Palmyra, PA. He had just returned to his home state of Pennsylvania after living in L.A. for 8 years, his co-workers deemed him, L.A. Dave and it stuck! He eventually…Read More