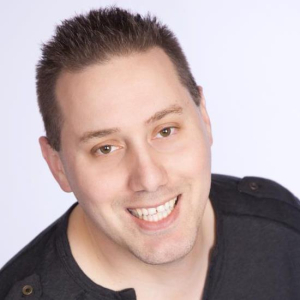 My name is Chad Taylor. I'm originally from Racine, Wisconsin. I've been blessed to experience a lot of really cool things over my career, including writing a Billboard Adult Contemporary Top 12 hit for Jordan Knight, I made a cameo on VH1's Surreal Life season three, Bands Reunited, and even played a detective in the Lionsgate horror movie 'Killer Holiday.' I'm a former tour manager/artist manager/DJ for members of New Kids on the Block, 98 Degrees, Color Me Badd, and more.
My wife's name is Tracy Lynn (how she tolerates me is another story). We have four beautiful kids (I have to say that right) that keep us very busy including Macy Lynn, a freshman in high school this year, Makenzie, a recent graduate of Milwaukee Area Technical College, and Jon, who proudly serves in the United States Army and is a sophomore this year at the University of Wisconsin at Milwaukee.
I enjoy reading, old TV shows, live concerts, and travelling with my family. I'm now a grandpa, so spending time with my granddaughters tops the list of favorite things to do when I'm not working.
If you love podcasts like me, check out The Chad Taylor Show and Perfectly Imperfect with Chad and Tracy, wherever you subscribe to your favorites.
Thanks so much for making me a part of your workday! Send me an email anytime at [email protected]
Personalities Associated with the show:

Chad

My name is Chad Taylor. I'm originally from Racine, Wisconsin. I've been blessed to experience a lot of really cool things over my career, including writing a Billboard Adult Contemporary Top 12 hit for Jordan Knight, I made a cameo on VH1's Surreal Life season three, Bands Reunited, and even played a detective in the…Read More