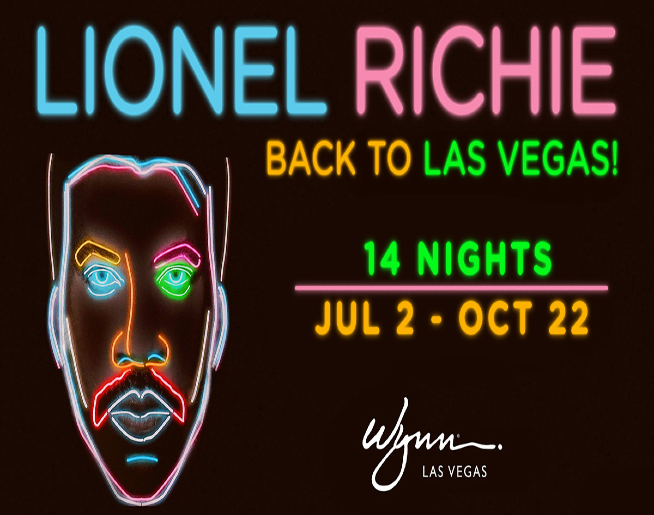 Listen in to KRUZ 103.3 all week for you chance to win a LIONEL RICHIE LAS VEGAS GETAWAY! A 1-night stay at The Wynn AND tickets to the Lionel Richie!
Each day listen for the keyword and text to our Text line courtesy of Soundz Good Stereo, "your vehicle upgrade specialist" at 805-283-2800.
"Lionel Richie returns to Las Vegas with his resident show, Lionel Richie: Back to Las Vegas! live in the intimate 1500 seat Encore Theater at Wynn Las Vegas.
Contest Rules CLICK HERE