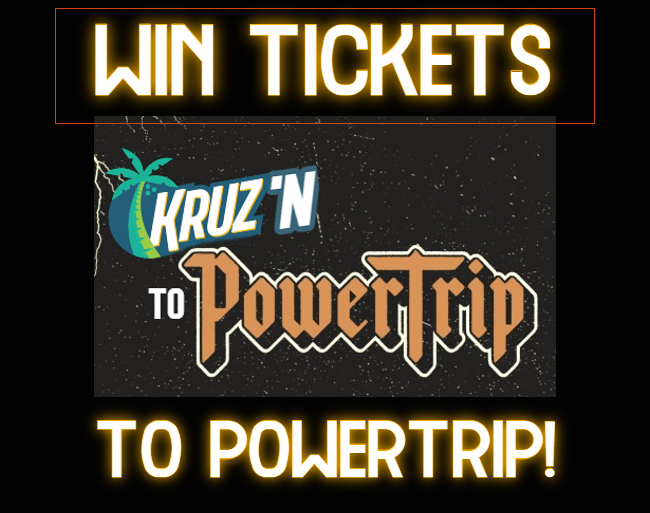 Win Tickets to POWERTRIP Festival!
The most massive rock concert to ever hit California is just around the corner and KRUZ 103.3 has your tickets! KRUZ 103.3 brings you KRUZ'N to POWERTRIP!

Winners will receive a pair of tickets to the highly anticipated POWERTRIP Festival featuring Metallica, Guns N Roses, AC/DC, Iron Maiden, Judas Priest and TOOL in the Coachella Valley!


Text the KEYWORD to the KRUZ Text Line at:
(805) 283 2800 and you are automatically entered to win!