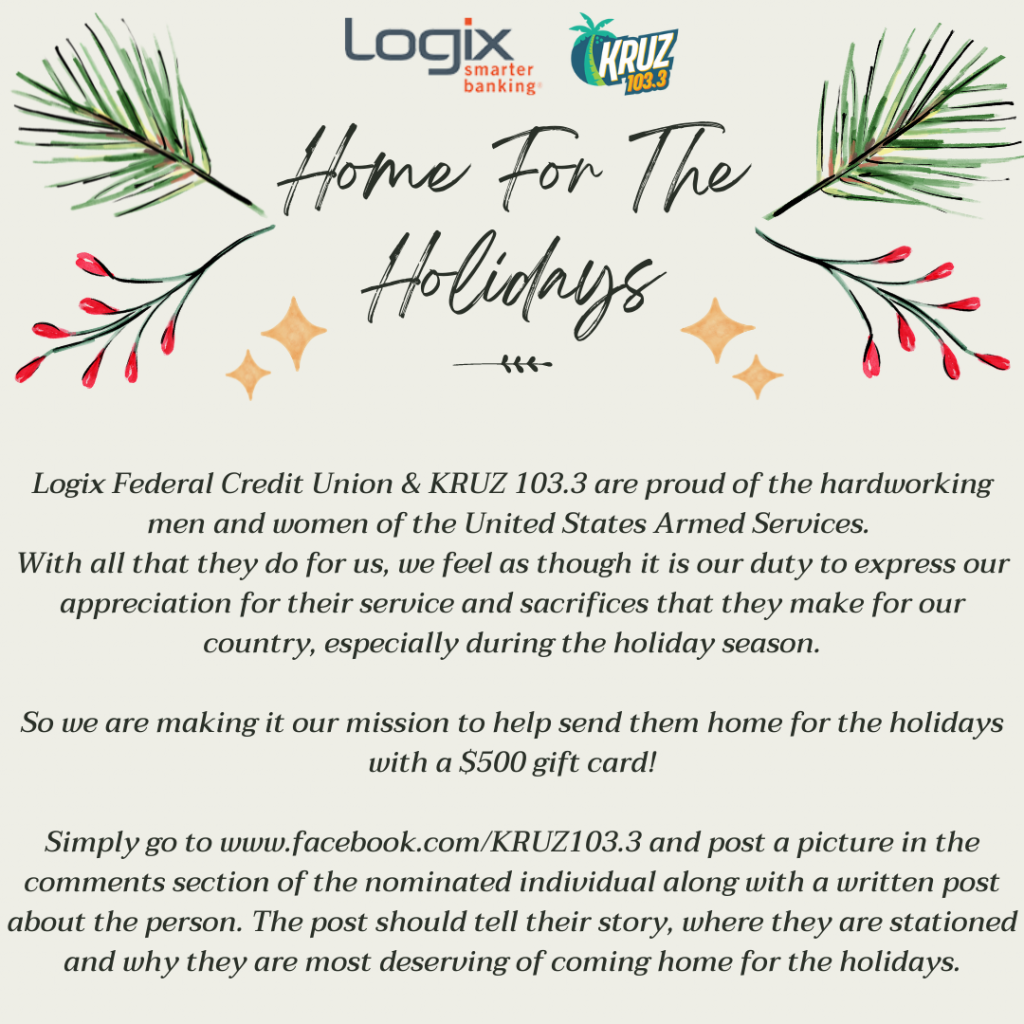 Logix & KRUZ 103.3 presents: Home For the Holidays!
We are so proud of the hardworking men and women of the United States Armed Services. With all that they do for us, we feel as though it is our duty to express our appreciation for their service and sacrifices that they make for our country, especially during the holiday season.
So we are making it our mission to help send them home for the holidays with a $500 gift card!
Simply go to www.facebook.com/KRUZ103.3 and post a picture in the comments section of the nominated individual along with a written post about the person. The post should tell their story, where they are stationed and why they are most deserving of coming home for the holidays.
KRUZ 103.3 FACEBOOK LINK CLICK HERE
OFFICIAL RULES CLICK HERE