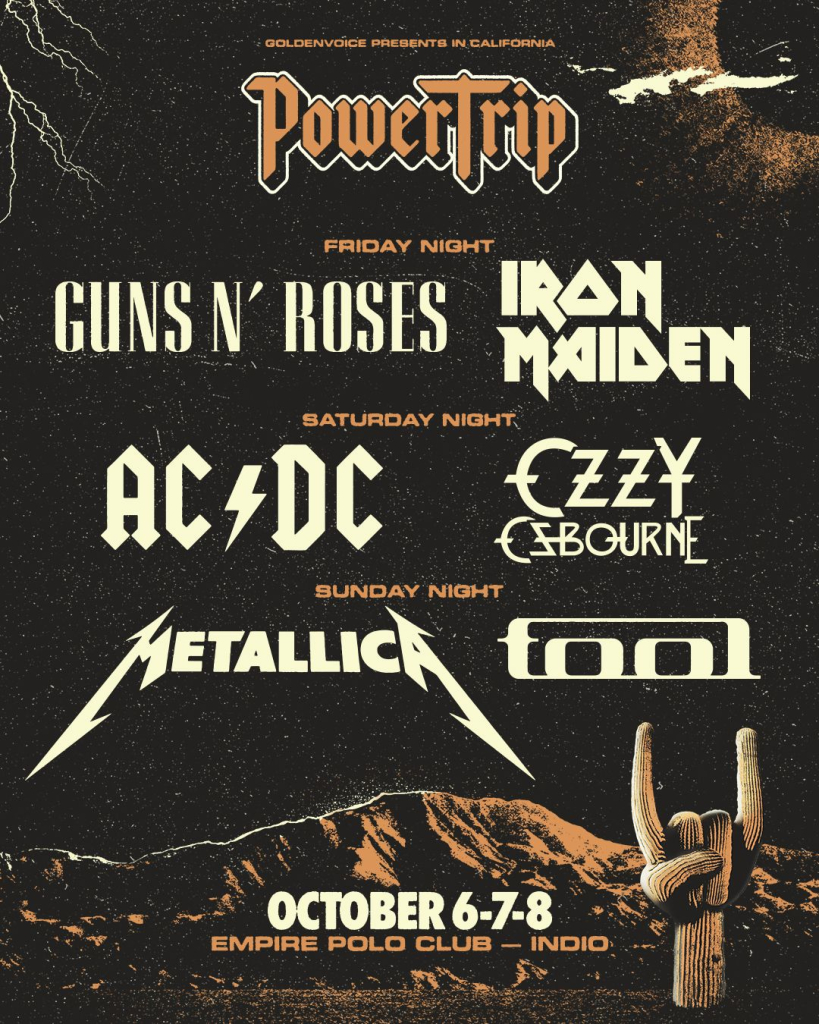 Are you ready for POWERTRIP?!!!
KRUZ 103.3 wants to send you to POWERTRIP Music Festival at the Empire Polo Club to see rock legends AC/DC, Guns N Roses, Metallica, Tool, Iron Maiden, Ozzy Osbourne and more October 6th, 7th & 8th 2023! Listen for the keyword and text it to our Text line at 805-283-2800.
Tickets on sale NOW!
Register now at Powertrip.live!
Hotel and VIP packages available!
For Details CLICK HERE
Contest Rules CLICK HERE