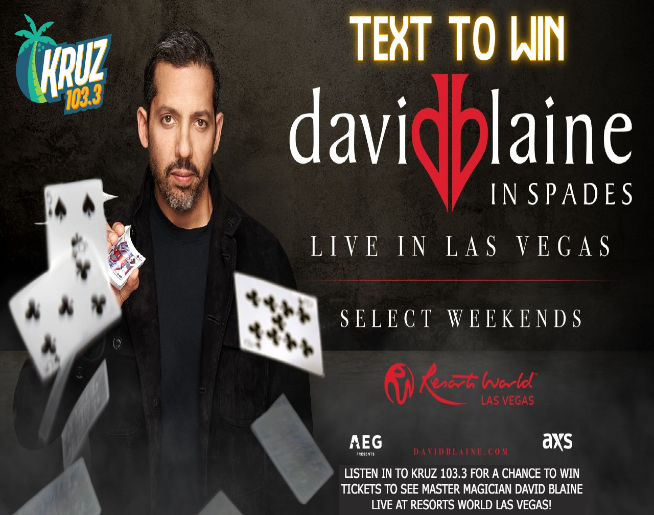 Listen in to KRUZ 103.3 all week for you chance to win a DAVID BLAINE LAS VEGAS GETAWAY! A 2-night stay at Resorts World AND tickets to the DAVID BLAINE!
Each day listen for the keyword and text to our Text line courtesy of Soundz Good Stereo, "your vehicle upgrade specialist" at 805-283-2800.
Magician, extreme illusionist, and stunt artist, David Blaine, is bringing  his mind-blowing talent to Las Vegas with his first-ever residency, DAVID BLAINE LIVE,  exclusively at Resorts World Theatre!  
Known for his awe-inspiring magic tricks and death-defying stunts Blaine will continue to push the limits and attempt unthinkable feats in the newest theatre on the Las Vegas Strip.
What a trip!
Contest Rules CLICK HERE