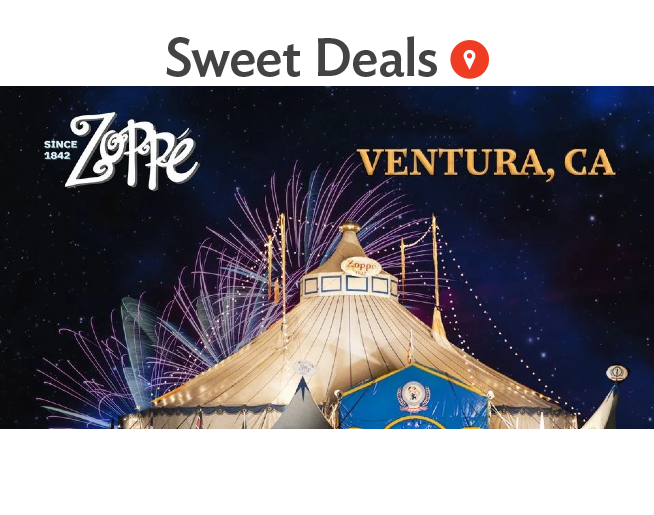 This week's Sweet Deal! Available THIS Friday at 9am!
Zoppé, an Italian Family Circus
Ventura County Fairgrounds
December 15TH to January 1ST! 
Grab your half price Sweet Deal THIS Friday 12/8 at 9am at KRUZ1033.com!
Get a family package for 2 adults and 2 children for just Forty Dollars!
Grab them before their gone!
Bring the whole family to the Zoppé Italian Family Circus under the one-ring European Big Top for an immersive 2-hour long circus production! The circus features acrobatic feats, equestrian showmanship, canine capers, clowning, and plenty of audience participation!
CLICK HERE to get this Sweet Deal
Show info at: https://zoppe.net/